🔗
XMPlay Sharp Scrobbler
A Last.fm scrobbling add-on for the XMPlay audio player.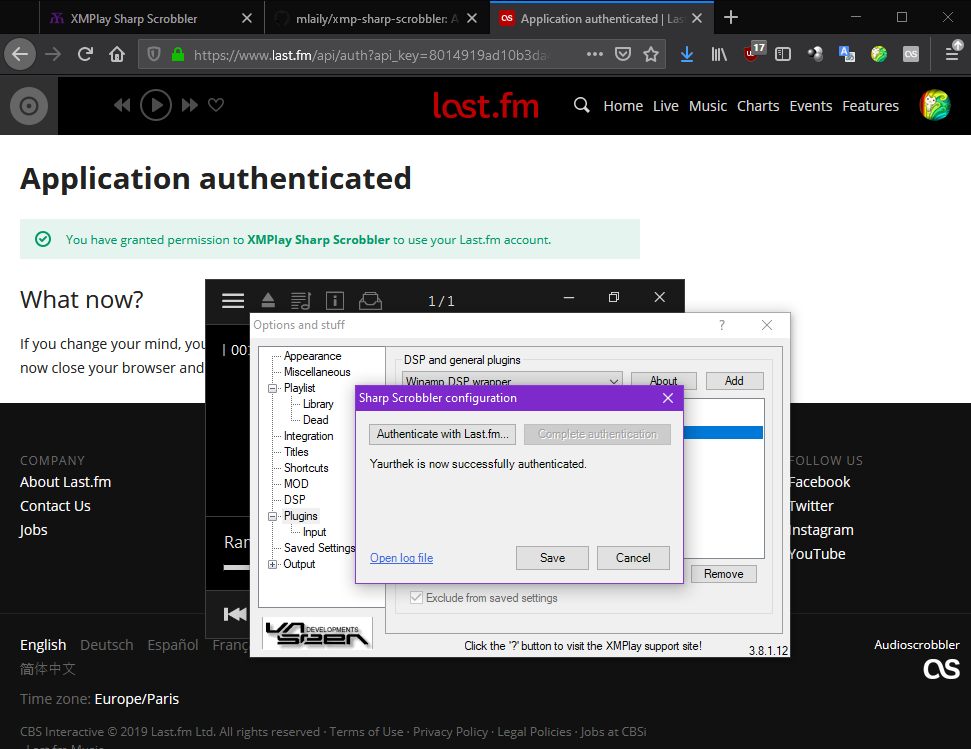 Features
(compared to the original xmp-scrobbler plugin)
Uses the up to date, still maintained by Last.fm, and unlikely to break scrobbling web API.
Does not require you to enter your username or password in clear text in the configuration. (OAuth support)
Correctly updates the "Now Playing" track in real time on your Last.fm profile.
As per the 2.0 API documentation, seeking in the track is allowed.
Can store an infinite amount of tracks waiting to be scrobbled in case Last.fm or your connection is down.
Comprehensive logging.
Actually works! (I started working on this project because the original add-on was unmainted, and had broken after a Last.fm update...)
See the project's readme for more information, and warning about the requirements.
Download
Source code and latest release available on GitHub!
This add-on is also available from the official XMPlay support website.